19 July 2021
[VulnHub]Silky-CTF: 0x01 WriteUp
Hi guys .I will talk about a vulnhub machine it's name is Silky-CTF 0X01. It was different for me.It is easy machine but You need to think simple. Let's start
Tools
nmap
dirbuster
python
hydra
basic linux commands
Steps
Tradational first step is nmap :D I started to enumerate network. And There is just open 2 port as you see.But I catched first clue.It is robots.txt file. The file has always been important . Because You can see directories,files clearly. And I saw notes.txt file .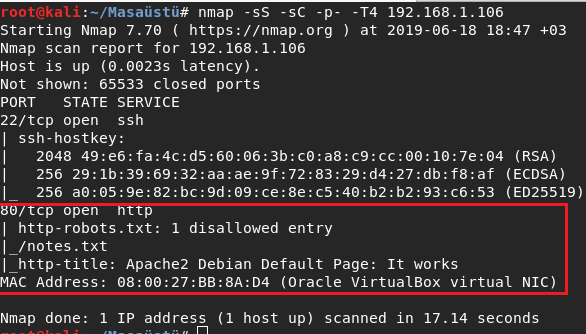 ---
I saw there is have notes.txt . And it was disallowed for every agent.It must be valuable.

---
I went to there and I saw germany words.I was need to translate it .

---
I used google translate .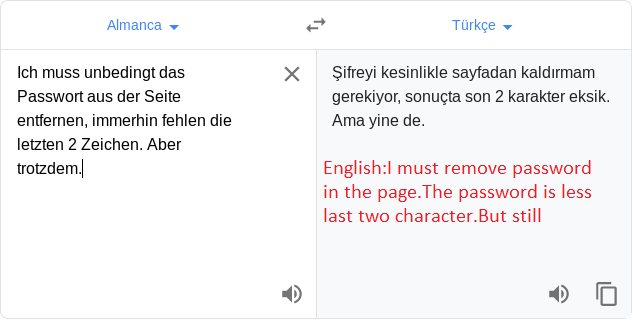 ---
I started use dirbuster with medium dirb list .I used the tool because faster than dirb . I catched script.js .And I went to there .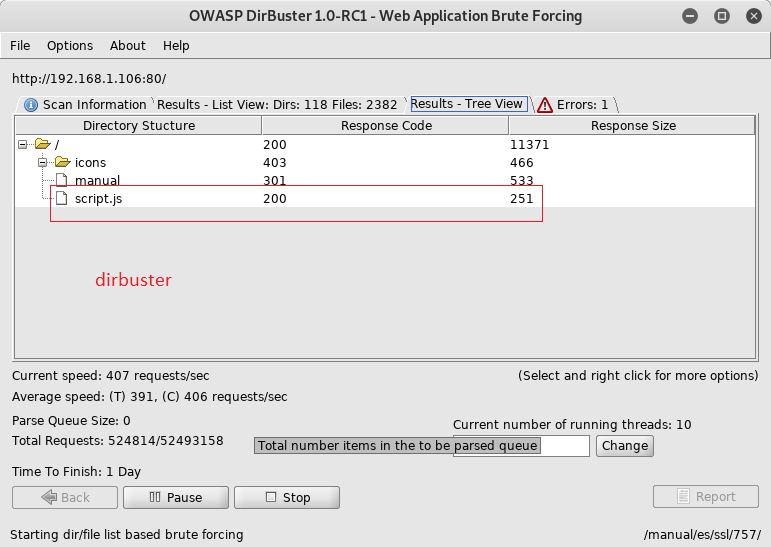 ---
I saw the word and I remember one step ago.I thought it must be start of password . So I need last two character.

---
I found the easy python script .I run it for generate wordlist.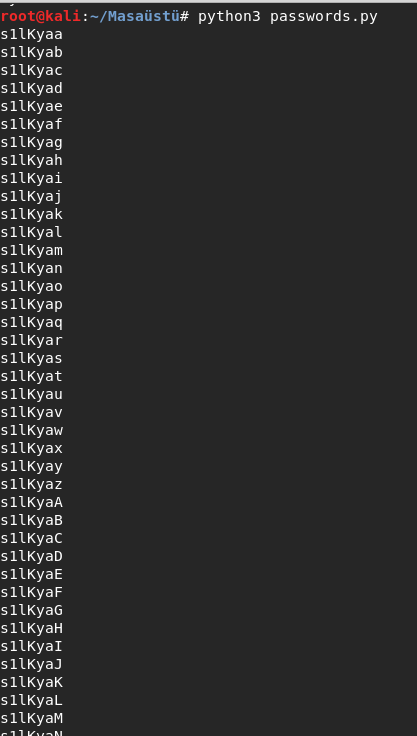 ---
I put passwords in pass.txt file .And I looked how many lines is wordlist?

---
I started brute force with hydra.If you dont know the tool You must learn because very usefull.You can attack almost every service:ftp,smb,smtp,ssh..etc -l for username and -P for password list.And I found password:s1lKy#5.

---
I could login with ssh

---
I started basic enumeration.I found a file that is have root rights.I generally use the page for privilege escalation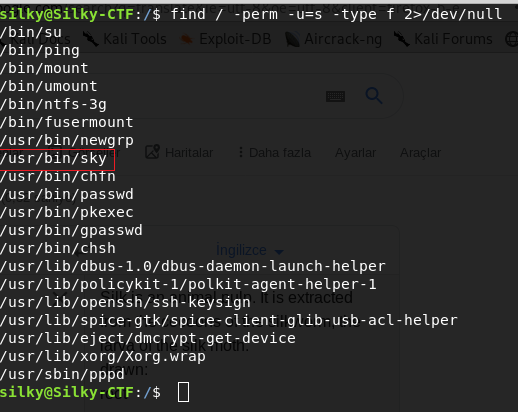 ---
And I started enumerate the file .There is have weird thing.Somethings happening in last line . It is just like whoami command output .

---
I translated the germany words but didnt understand what interest.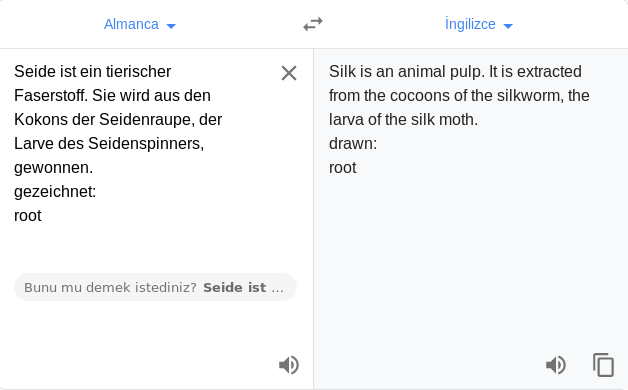 ---
I used strings command in this step beacuse I could look the file deeply.And I was right there was have whoami command.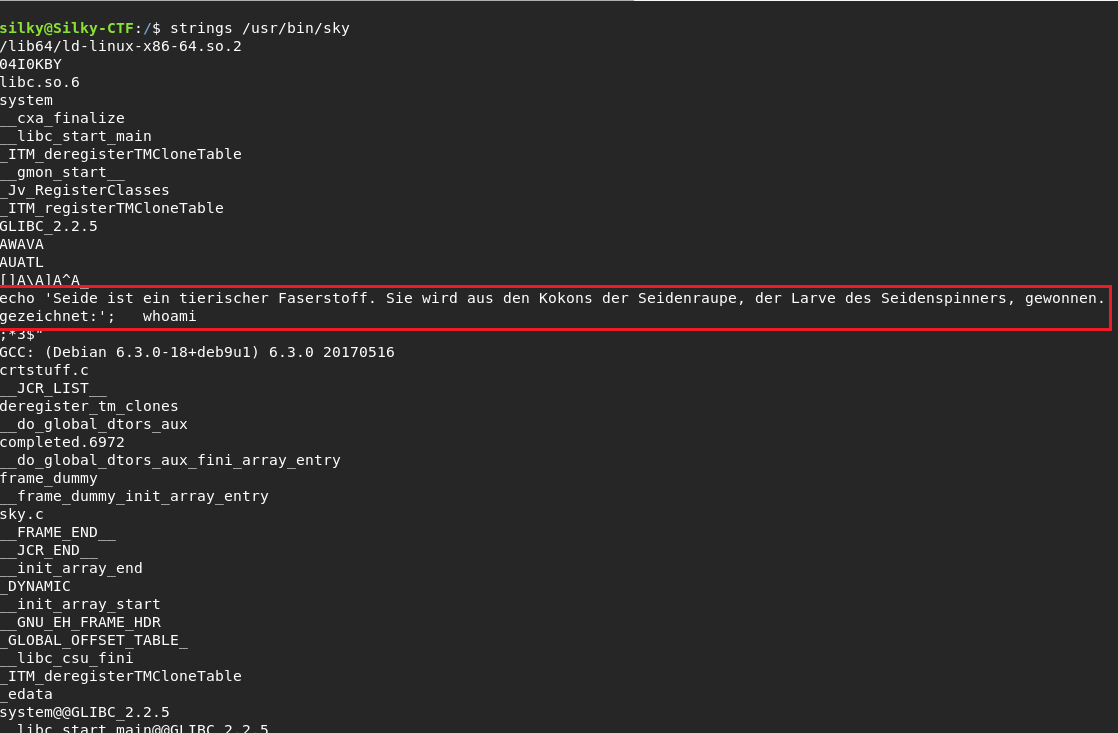 ---
I couldnt change whoami but I could create mine.And I did in tmp directory . And I put /bin/sh in whoami for get root shell.I was need to manage path for run my whoami command. I got when typed sky and read flag.txt.

Summary:
I really loved this box .You absoultely work in the machine .At least once try to solve on your own. Have a good hacks .See you next machines :)
by Ghroot